LOT 4 - Love Yourself!
Pole dancing, lingerie and champagne... this package is all about you!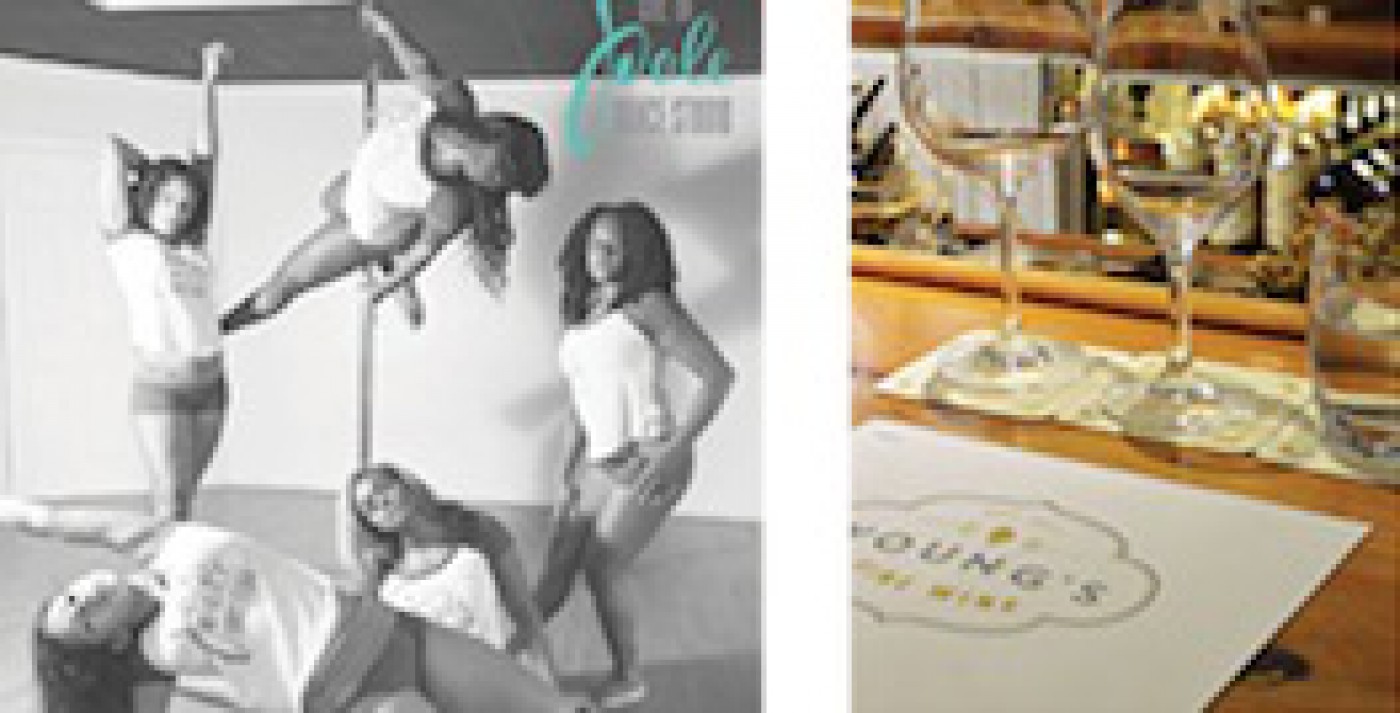 Learn the hottest trend in fitness with 4 classes from Girl on Pole Dance Studio.
Treat yourself to some lingerie with a $100 gift certificate from Cheek.y Intimate Apparel.
Top it all off with two bottles of Champagne from Young's Fine Wines!