4 Courtside Tickets to a Duke's Men's Basketball Game at Duke University, Durham, North Carolina. Go Blue Devils!
Lot Number : #342
Value: $8,000

Feel the passion, the thrill, the excitement of college basketball! Take your buddies and enjoy courtside seats for 4 persons at a dynamic Duke Blue Devils Basketball game at the Cameron Indoor Stadium in Durham, North Carolina. 

The Duke Blue Devils Men's Basketball Team represents Duke University in NCAA Division I college basketball and competes in the Atlantic Coast Conference (ACC). The team is fourth all-time in wins of any NCAA men's basketball program,[2] and is currently coached by Jon Scheyer.

Duke has won 5 NCAA Championships (tied with Indiana for fourth all-time behind UCLA, Kentucky, and North Carolina) and appeared in 11 Championship Games (third all-time) and 17 Final Fours (Tied for third all-time with Kentucky and only behind North Carolina and UCLA). Additionally, all of Duke's championships were won after the NCAA instituted a shot clock. Duke has an NCAA-best .755 NCAA tournament winning percentage. Eleven Duke players have been named the National Player of the Year, and 71 players have been selected in the NBA Draft. Additionally, Duke has had 36 players named All-Americans (chosen 60 times) and 14 players named Academic All-Americans. Duke has been the Atlantic Coast Conference Champions a record 21 times and also lays claim to 19 ACC regular season titles.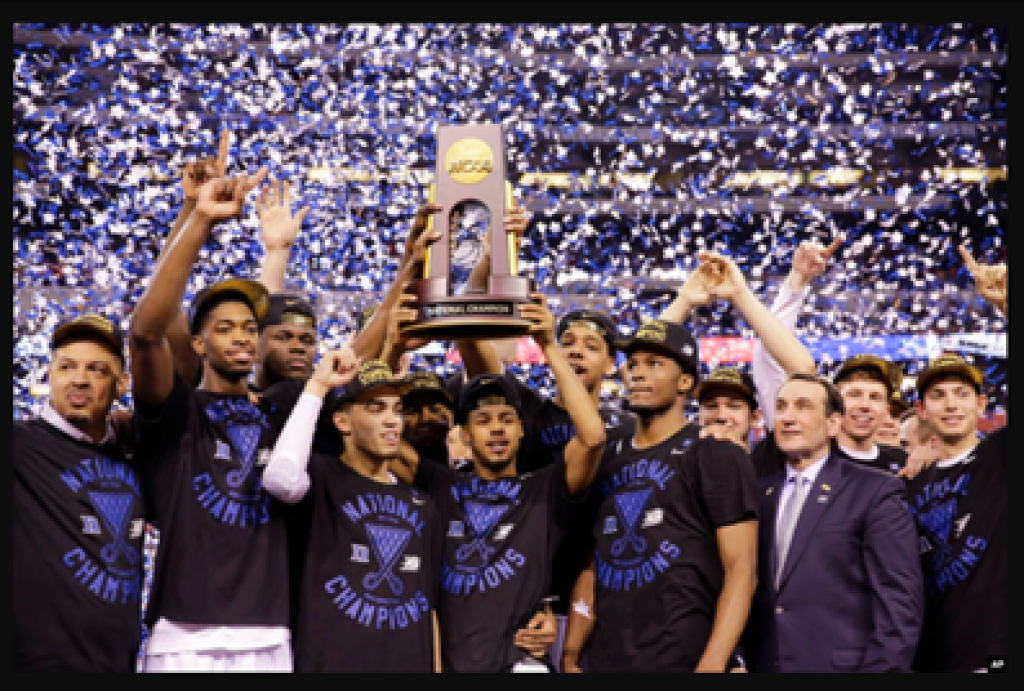 Join the Bahamas Feeding Network in its efforts to raise funds to provide over 70,000 meals per month.  Let's help eradicate hunger in The Bahamas because...Hunger Hurts!